Land use and development
Both insular and archipelagic, Guadeloupe is characterised by its twofold insularity, which makes it exceptional among French departments. A specificity made of diversity and riches, that entitles it with undeniable assets. Nonetheless, it also hampers the key challenge that is the archipelago's development. Thus, one of the Guadeloupe Regional Council's priorities is to ensure a balanced and coherent planning of land use, intertwined with that of the other islands.
Composed of six main islands of very distinct sizes and landscapes, our archipelago is an exceptional territory. Over the years, successive development endeavours brought crucial infrastructures for its population to benefit from good living conditions. Indeed, Guadeloupeans have at their disposal all the amenities required to study, work, move around and engage in recreational activities.
Given our society's evolution, the needs and aspirations of residents and current environmental issues, development must be both furthered and adjusted. The Guadeloupe Regional Council, whose jurisdiction entails land use planning since the law 83-8 of January 7th, 1983 (which defines the distribution of competencies between cities, departments, regions and the State), is working towards this goal.
The regional authority is conducting an ambitious development policy based on three pillars: balance, preservation and valorisation. By making human-centred decisions, it mainly aims at guaranteeing Guadeloupeans' well-being by providing them with optimal living conditions and amenities.
The Guadeloupe Regional Council has the intention to continue developing the archipelago so that it becomes an outstanding territory, an epitome of balance and sustainable development.
To this end, it is implementing its Regional Development Scheme (SAR) which was devised in 2008 and revised in 2011. The product of a long building process, that document is extraordinarily significant.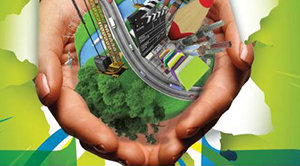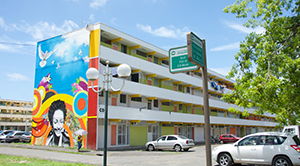 Urban renewal
In our beautiful archipelago, urban landscapes constitute a vast majority, with a considerable part of the population living in urban centres. More and more residents choose to live in individual houses close to business centres, hence the emergence of a new, fragmented urbanisation.
This rapid evolution has deeply modified our territory's landscapes. It has raised issues relative to space occupancy, development and road traffic.
The Guadeloupe Regional Council is keen on responding to these issues by supporting urban restructuring and renovation, in order to balance land-use and improve the population's living conditions.
Guadeloupe shows and urbanisation rate of 98% and two prominent urban centres, Pointe-à-Pitre and Basse-Terre, which gather half of the population. Thus, the urban structure is unbalanced. In addition, the most dynamic urban sprawl is particularly widespread and cities are facing heavy congestion.
The need for space to build new housing and new businesses remains on the rise. By 2030, 1500 hectares will be needed in order to build 19 000 housing units for 50 000 new residents, according to the National Institute of Statistics and Economic Studies (INSEE).
However, space is a rare resource. Urbanisation must be monitored so that our territory develops in a balanced fashion while preserving the archipelago's exceptional natural areas.
In order to support urban renewal, the Guadeloupe Regional Council is implementing the guidelines defined in its Regional Development Scheme (SAR). It thus aims at controlling and balancing urbanisation, protecting the littoral and preserving the environment.
Moreover, urban renovation is crucial in certain areas of our region, for improving residents' quality of life. The regional authority is a key partner when it comes to developing cities' urban renovation projects.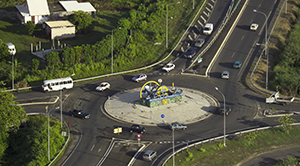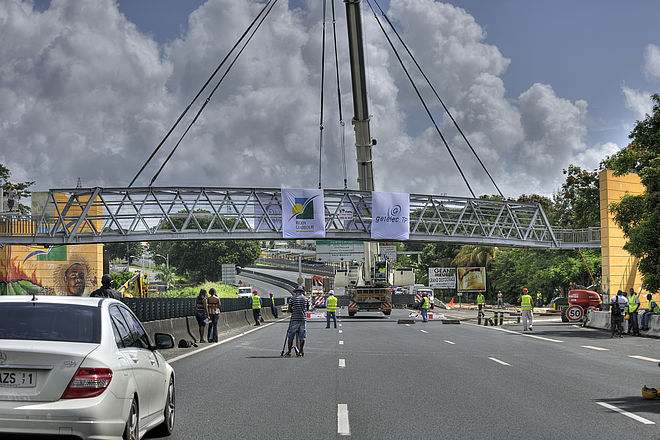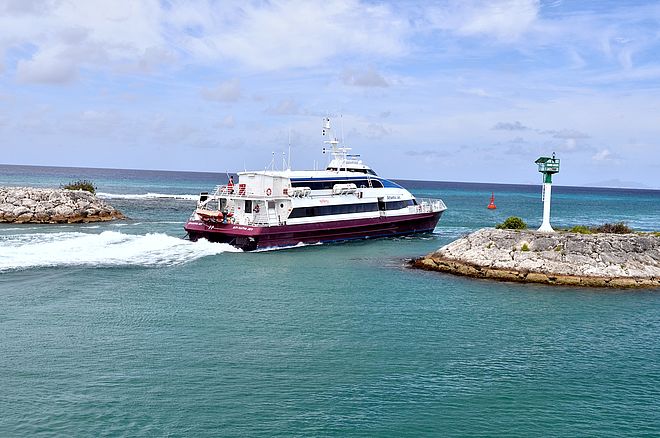 Natural hazards
A Caribbean haven, Guadeloupe benefits from a very favourable climate and a heavenly environment. Nevertheless, our territory, like the entire Caribbean, is exposed to major natural hazards: earthquakes, volcanic eruptions, hurricanes, tsunamis. Catastrophes have hit it hard, among which devastating hurricane Hugo, in 1989.
Fighting natural risks is therefore deemed a priority by the Guadeloupe Regional Council. The regional authority is highly involved as far as prevention and innovation are concerned, in view of keeping residents safe.
Given its tropical climate and location at the centre of the Caribbean, Guadeloupe is jeopardised by six major threats: earthquakes, volcanoes (since local Soufrière remains an active volcano), landslides, hurricanes, floods, tsunami. Each of which is magnified by other elements: topography, proximity to the sea, soil and subsoil types. Furthermore, global warming has been proven to boost these phenomena.
These natural hazards may entail potentially devastating effects for our territory as a whole. Yet, it has been developed without much taking into consideration such specificities, hence its cities, housing and, as a matter of fact, inhabitants prove extremely vulnerable.
Fostering adequate building and planning methods is vital. The regional authority takes natural risks into account when it comes to developing the archipelago, but also supports studies and organisations providing a better understanding of those threats and promoting awareness among the population.
In order to preserve the territory and protect its people, the Guadeloupe Regional Council endeavours to fight natural hazards, notably via its Regional Development Scheme (SAR). Building according to modern standards with innovative and efficient materials, adequate planning, or spreading awareness and knowledge among the population are some of the strands developed by the regional authority.
Transport networks
Whether road-, air- or sea-borne, transports in Guadeloupe are even more so predominant since our archipelago is composed of six main islands. Our territory already has dense transport networks allowing for relatively seamless access and mobility from one point to another.
The Guadeloupe Regional Council is intent on pursuing high investments so that the population may benefit from safe transport networks and circulate smoothly and readily across the entire territory.
Given its insularity, Guadeloupe has significant transport networks which allow each and every resident to access it and circulate on a daily basis:
Key figures of the transport network :
about 2 800 kilometres of road network
thirteen multi-purpose ports, ten fishing harbours, 22 wharves, as well as marinas.
five port sites
one international airport
one regional air terminal
five departmental airfields
However, due to urban growth and the increasing number of vehicles circulating on our roads, bottlenecks multiply. In order to make circulation smooth and seamless across the entire territory, the Guadeloupe Regional Council introduces each year large projects aiming at improving the road network.
The regional authority also works on fostering user equality at the archipelago's scale, by focusing on inter-island exchanges. Also, it aspires to better connect Southern Islands to continental Guadeloupe. To this end, the air offer demands significant improvements.
The Guadeloupe Regional Council uses its Regional Development Scheme (SAR) as a basis for consolidating transport networks. It invests highly each year in view of developing and securing the latter, as well as to make sure that they serve the entire territory as fairly as possible.